Top Egyptian Food to Know
Published At
18 April 2021
Updated At
27 July 2023
Author
safaga team
Topic Summary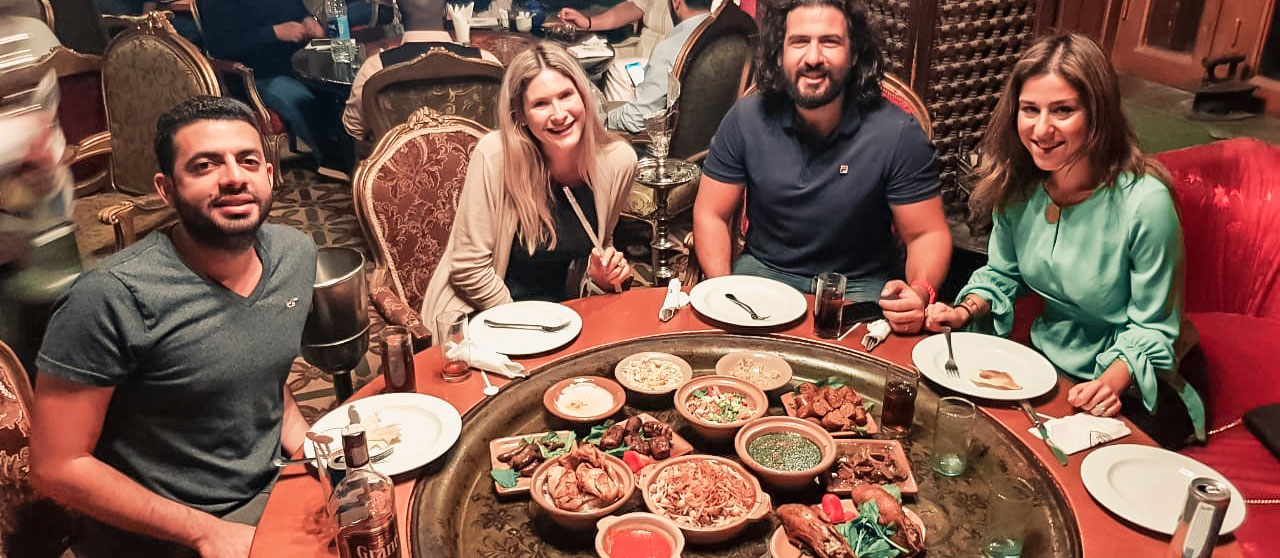 Article Details
The Egyptian cuisine is very simple and it is not as complicated as the French or the Italian cuisine and it also doesn't rely on a massive amount of spices however it has a special taste that let everyone from all over the world want to try it whenever there is a chance. Vegetarians will really admire the Egyptian food as there are so many dishes on each menu at any restaurant that don't include meat and they are prepared especially for vegetarians and vegans. If this is your first time to enjoy your vacation in Egypt, then it is our responsibility to mention to you the top food in Egypt and the best restaurants to try your meals knowing that the food mentioned below can be found nearly in all Egyptian well-known restaurants and can be eaten at any time. Here are some much recommended comfortable restaurants that you can enjoy your meals at:
Abou El-Sid
Zooba
Tabali
Kazouza
Le-Pasha 1901
Koshary Abu Tarek
Pier 88
Kebdet El-Prince
Abou Shakra
Now, we hope that you are ready to find out the most recommended tasty Egyptian food that you definitely need to try while being in Egypt and the ingredients of each meal to see the best meals that will suit you.

1. Koshary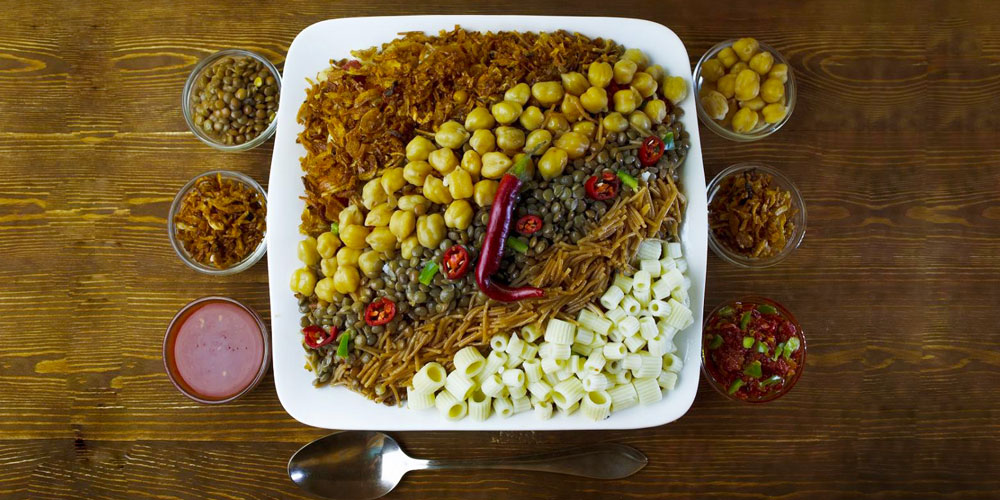 This is one of the most well-known traditional Egyptian meals and it is really hard to find any Egyptian who doesn't like Koshary. This dish contains rice, macaroni, lentils and it is topped with fried onions and chickpeas and the whole dish is covered in tomato sauce. This dish is served with vinegar & hot sauce. This is the most favorable dish for both vegetarians and vegans and the most well-known restaurant that served that dish all around Egypt is Abu Tarek and its price is really cheap so you should with no doubt try this dish.


2. Foul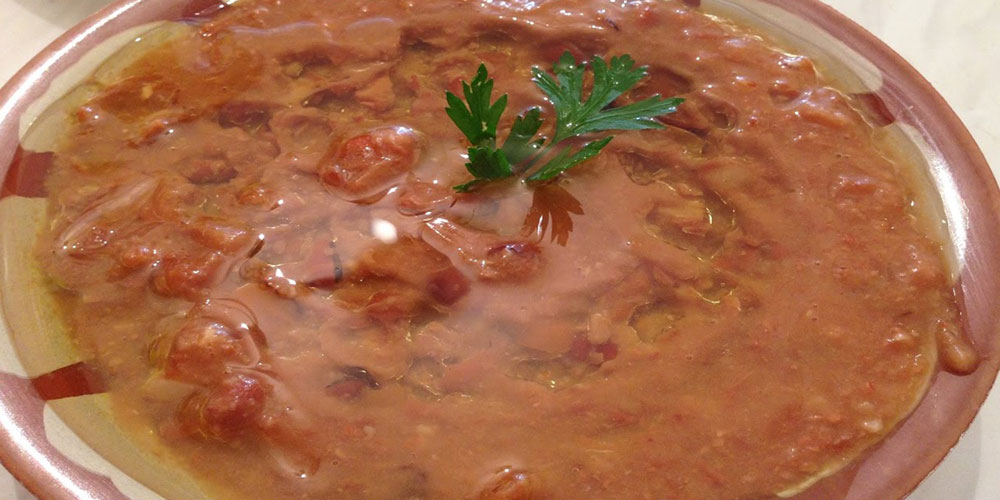 This is another really famous Egyptian dish that is usually eaten in the morning within the breakfast meal although the Egyptians like to eat it during the whole day within lunch and dinner meals. The main ingredient of this dish is Fava beans that are cooked for hours. Once it is ready to be served, they add olive oil, tomato slices, onion, lemon, cumin to it, and you can have it within a sandwich or eat it with fresh Aish Baladi "Bread". The Foul meal is absolutely nutritious as it has lots of protein & fiber. Vegetarians and vegans really love that meal and you can easily have it from public places in Egypt just like El-Shabrawy Arabiata or Gad.


3. Taameya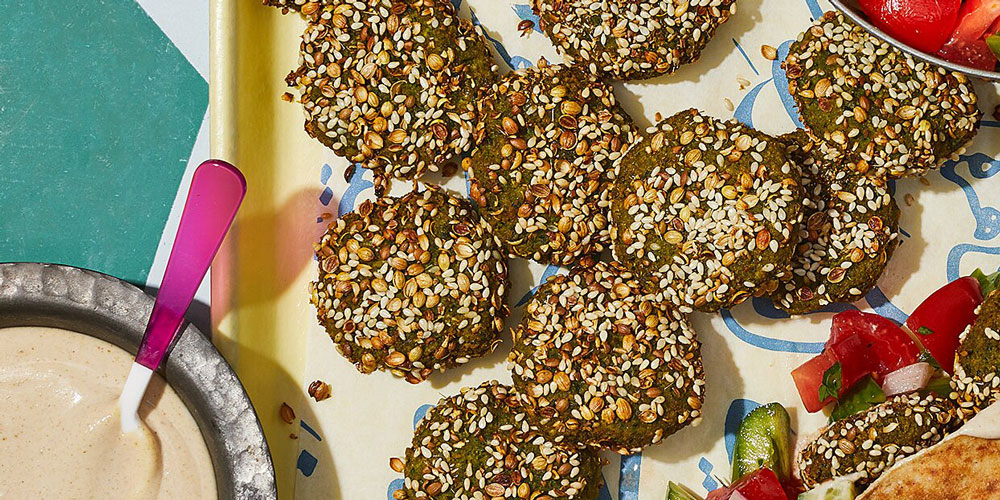 This meal is called in the Egyptian streets "Egyptian Falafel" and you can enjoy it in the same exact places that serve foul as putting them together is just a fantasy mix that can't be missed. The Egyptian Falafel is prepared out of Fava beans too that is usually mixed with coriander, garlic, parsley, and onion, and then it is fried in deep oil and the result comes out to be gorgeous crunched Taameya from the outside and really soft and tasty from the inside. You can have it in a sandwich with some tahini and tomato. And yes, vegetarians and vegans can definitely enjoy it.


4. Molokheya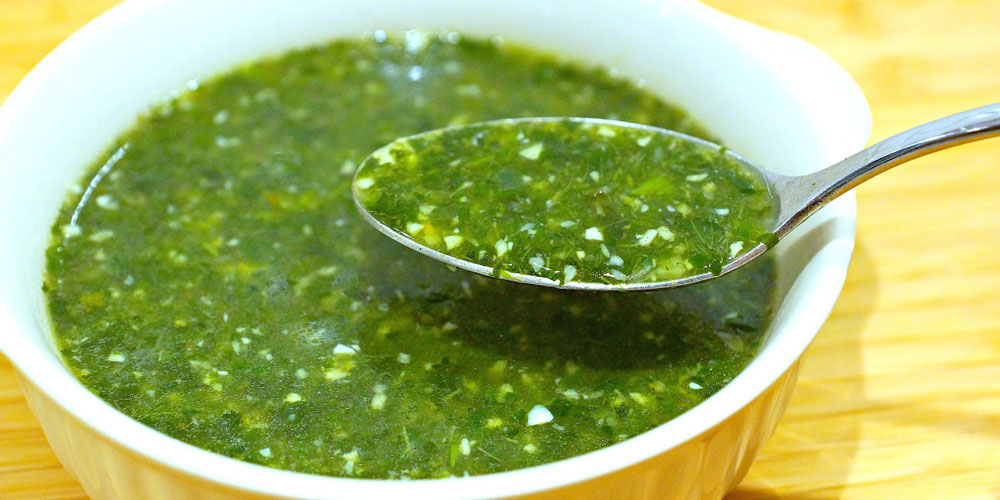 In fact, this dish is really hard to explain and you definitely to see it in front of you so that you understand it. It is suitable for vegetarians in case it is served without chicken or meat soup and you can eat it with bread or with rice. It is prepared from the leaves of Jew's Mallow. The Egyptians take those leaves and chop them fine with garlic and then it is cooked until it can be served. To have the main gorgeous taste of that meal, you need to have it prepared with chicken/meat/rabbit soup and the cleverest ones who cook such a dish are the Egyptian grandmothers as they have the original recipes for the preparation of such a dish. The most famous place to try this meal at is Abou El-Sid.


5. Mahshi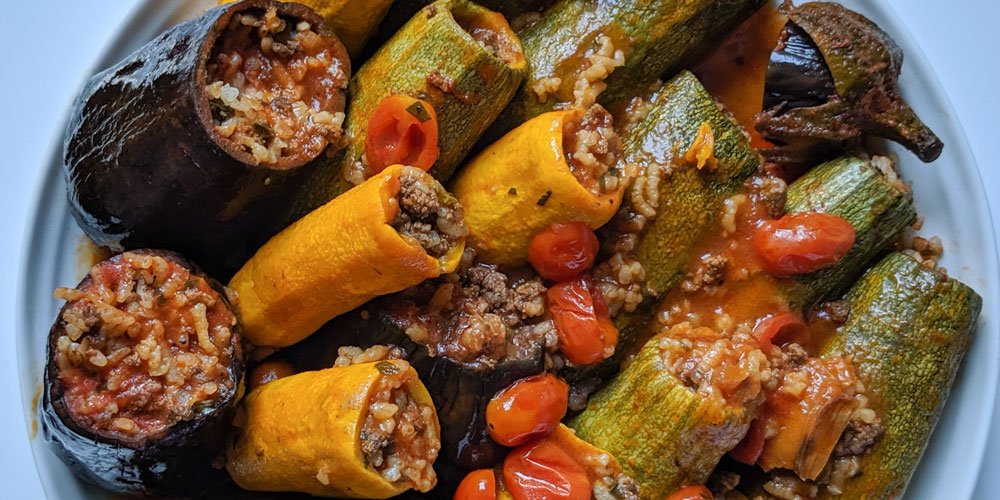 No words can describe how the Egyptians are really clever in preparing such a dish and how it is going to be such an exceptional experience for you to taste it while being in Egypt. It mainly depends on the concept of stuffed items with rice; in fact, the Egyptians love stuffing nearly all vegetables and leaves. The most famous type of Mahshi in Egypt is "Wara El-Einab" which is grape leaves and you will find it in every place the serves Mahshi as it is easy to eat and totally delicious. There are also some other types of stuffed vegetables in Egypt like stuffed Peppers, zucchini, eggplant, cabbage, onions, and tomatoes. All of those vegetables can be stuffed with rice, tomato sauce, onion, garlic, and lots of spices and then they are cooked until they are 100% ready to be served. This meal is typical for vegetarians and vegans when it is not cooked with chicken/meat soup and you just need to figure it out with the restaurant that you are ordering from.


6. Om Ali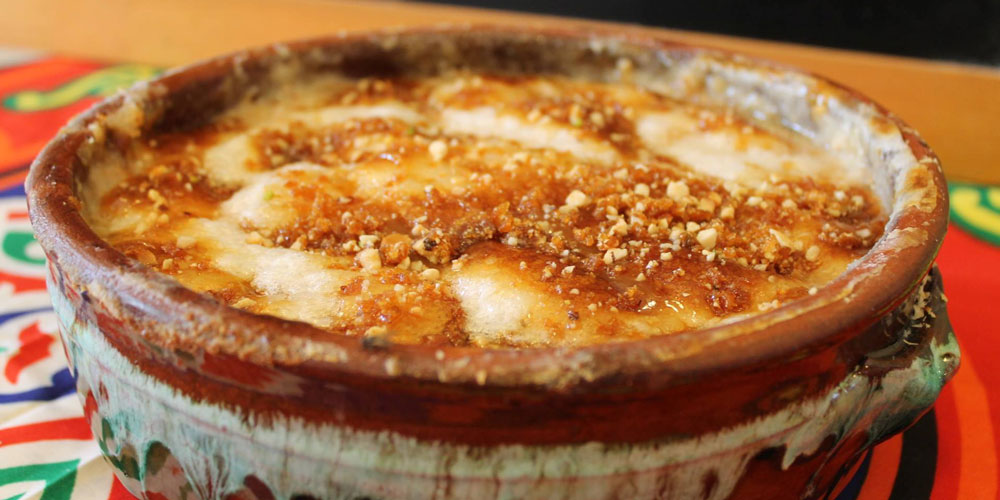 This is the best and the most famous Egyptian dessert that is really suitable for vegetarians but isn't for vegans. This dish is a bread pudding that is prepared with milk, cream, puff pastry, coconut flakes, sugar, raisins, and different nuts. After putting all of the ingredients together, it is baked in the oven until it is ready to be served. If the restaurant you are eating your meal at serves Om Ali, then we highly recommend enjoying it as your dessert.

7. Fattah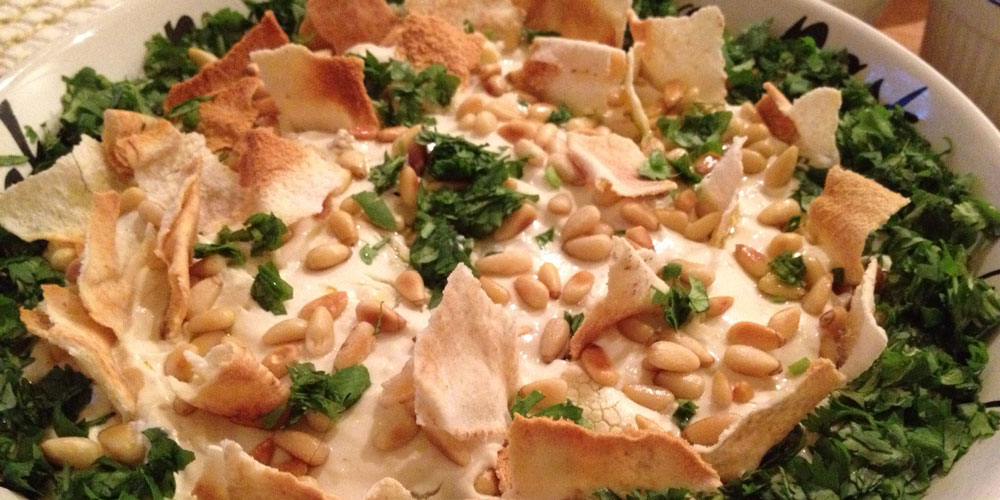 This is the most traditional dish in some Egyptian celebrations including the amazing Eid El-Adha celebration for Muslims. It is not a dish that is famous in Egypt only but it is also famous across the whole Middle East and each country prepares it with its own twist. This dish is prepared in four layers; the first layer usually contains crunchy pita bread, the second layer contains rice, the third layer contains meat, and finally, the fourth layer contains spiced tomato sauce. This dish can't be eaten without meat ad that is why it is not a choice for vegetarians and vegans. The most well-known place that serves that meal is Abou El-Sid and you can enjoy it at any time during the year not just during Eid.


8. Shawerma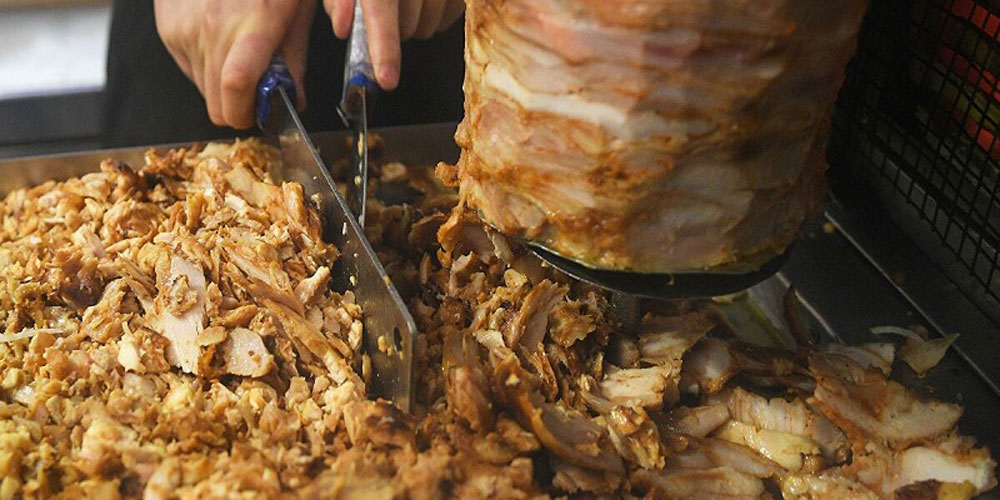 This is another meal that the Egyptians are known for and there are typical restaurants that are specialized only in serving that dish. The Egyptians have originally taken the recipe of that dish from the Ottoman Empire that was prepared during the 19th century and they kept developing it until it reached the flavor and the shape we have today. There are two types of Shawerma versions in Egypt, either Chicken or beef. They are spiced and sliced and then take hours to be grilled until they can be served with rice, onions, tahini, and garlic sauce. There are dozens of Shawerma restaurants that you can choose from to enjoy the most delicious meal and because the main ingredient of that meal is meat, then, it is not suitable for vegetarians or vegans.


9. Stuffed Pigeon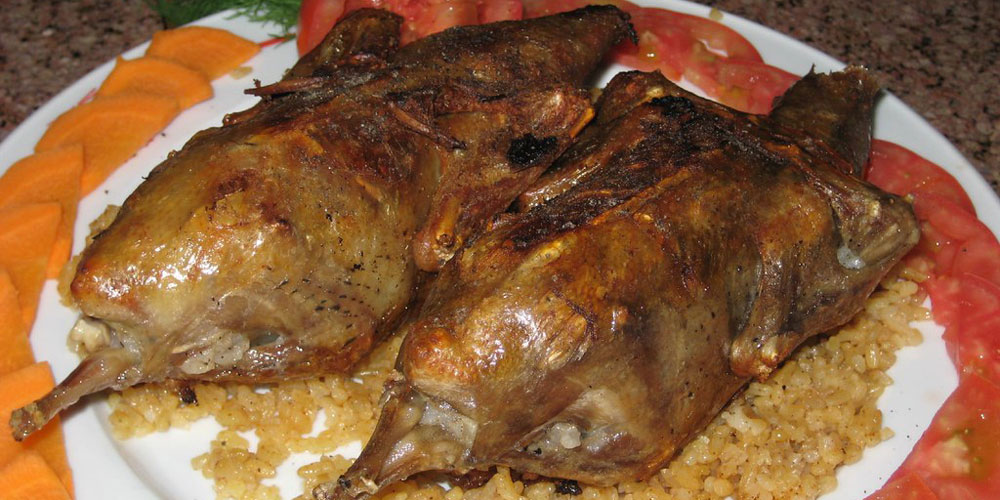 This is an exceptional Egyptian meal that really deserves trying. The pigeons that are used in the preparation of such a meal are raised in specific towers so tourists shouldn't worry about them are as some have misunderstood that they are winged rats and that is definitely not true. Those pigeons are stuffed with either Fereek or rice with some special spices, nuts, onion, cumin, and pepper. The pigeon is boiled and then grilled until they are ready to be served. The most recommended restaurant that serves stuffed pigeons is Abou El-Sid restaurant.


10. Feteer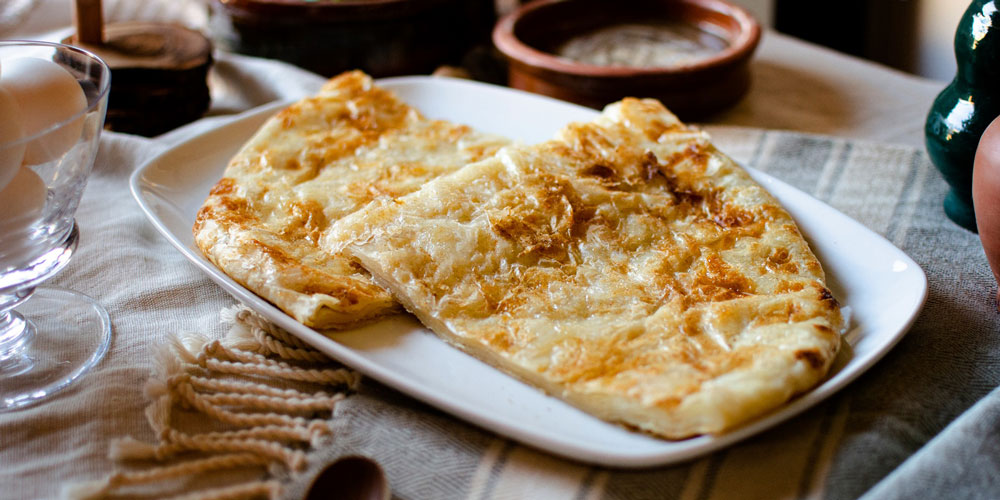 The traditional name of that meal is "Feteer Meshaltet" and it is a flaky layered pastry that can be either savory or sweet depending on the things you want to add. It is suitable for vegetarians and vegans depending on the topping you want to add. Among the most favorite additions to Feteer for the Egyptians are cheese, beef, sausage, eggs, and to have sweet Feteer, it can be eaten with honey or, Nutella, sugar, clotted cream, or bananas.


11. Kebab & Kofta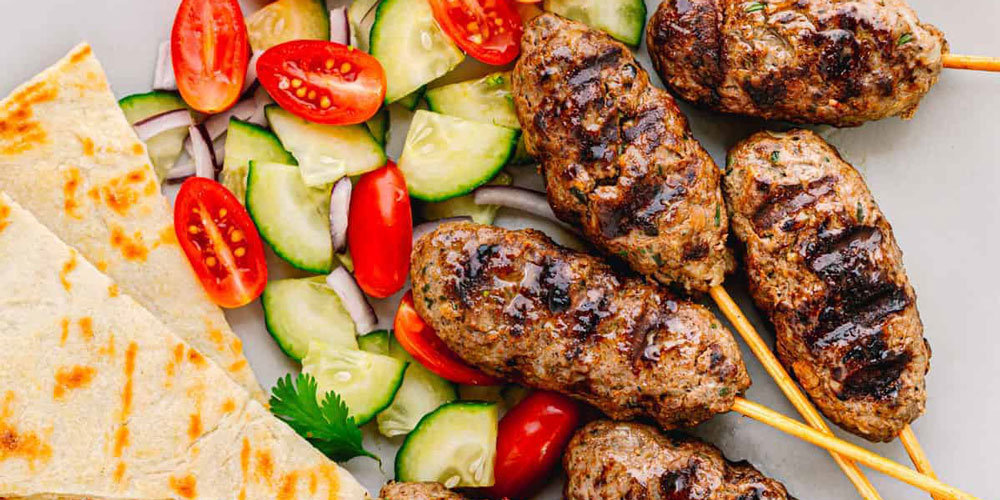 For those who like grilled meat, they will adore that Egyptian meal that is always prepared with the most gorgeous spices and have the best exceptional smell. Abou Shakra Restaurant is the best well-known restaurant that prepares such a dish. Kebab is a meal that has small pieces of meat on a skewer with chunks of vegetables. Kofta, on the other hand, is a meatball that is grilled on the skewer and they are usually served with tomato sauce or hot sauce. This meal is not suitable for vegetarians or vegans.


12. Roz Bil Laban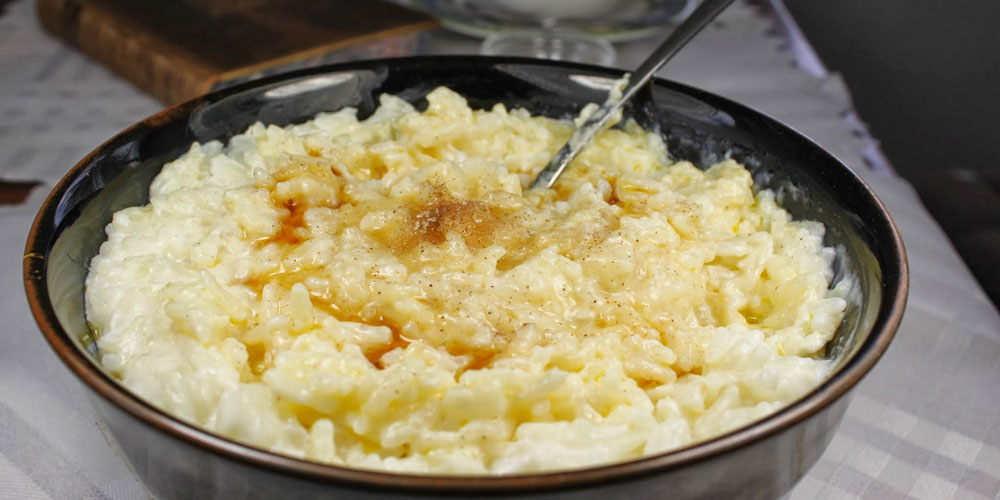 This is an Egyptian dessert that can be found in almost all Egyptian restaurants and cafés that is mainly about rice pudding that is flavored with vanilla & coconut. This dessert is suitable for vegetarians but not for vegans. The strangest thing regarding this dish is that you can find it in any place that serves Koshary but if you are looking for the best place ever that serves that dish, you should head to El-Malky.


13. Hawawshi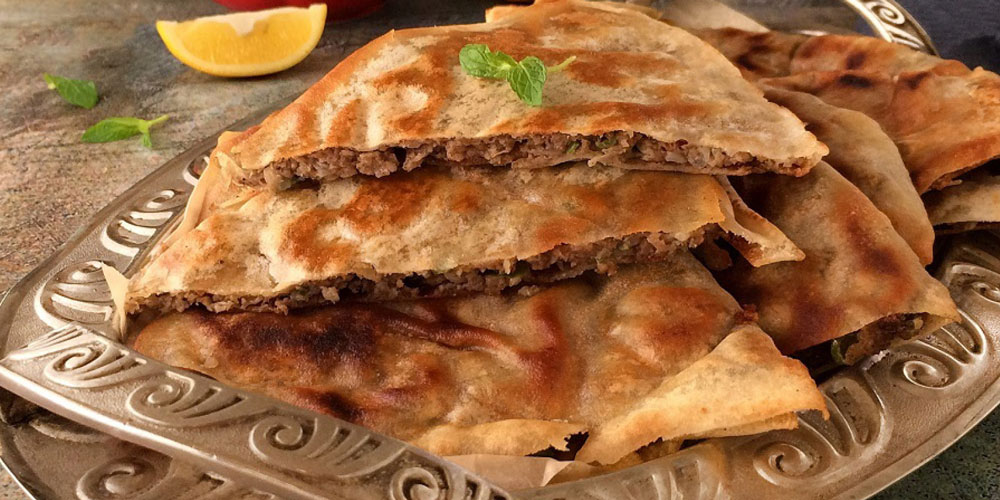 This is an Egyptian small meat pie that contains spiced ground beef which is cooked inside a loaf of Baladi bread. It is usually baked in a regular oven or in a rotisserie oven. This meal is not suitable for vegetarians or vegans.
It is now your best chance to enjoy the most delicious Egyptian meals while having your tours with Safaga shore Excursions. We will allow you to head to the most exceptional places to have the lifetime adventure you really deserve so contact us now and prepare yourself for the most remarkable tour in your life.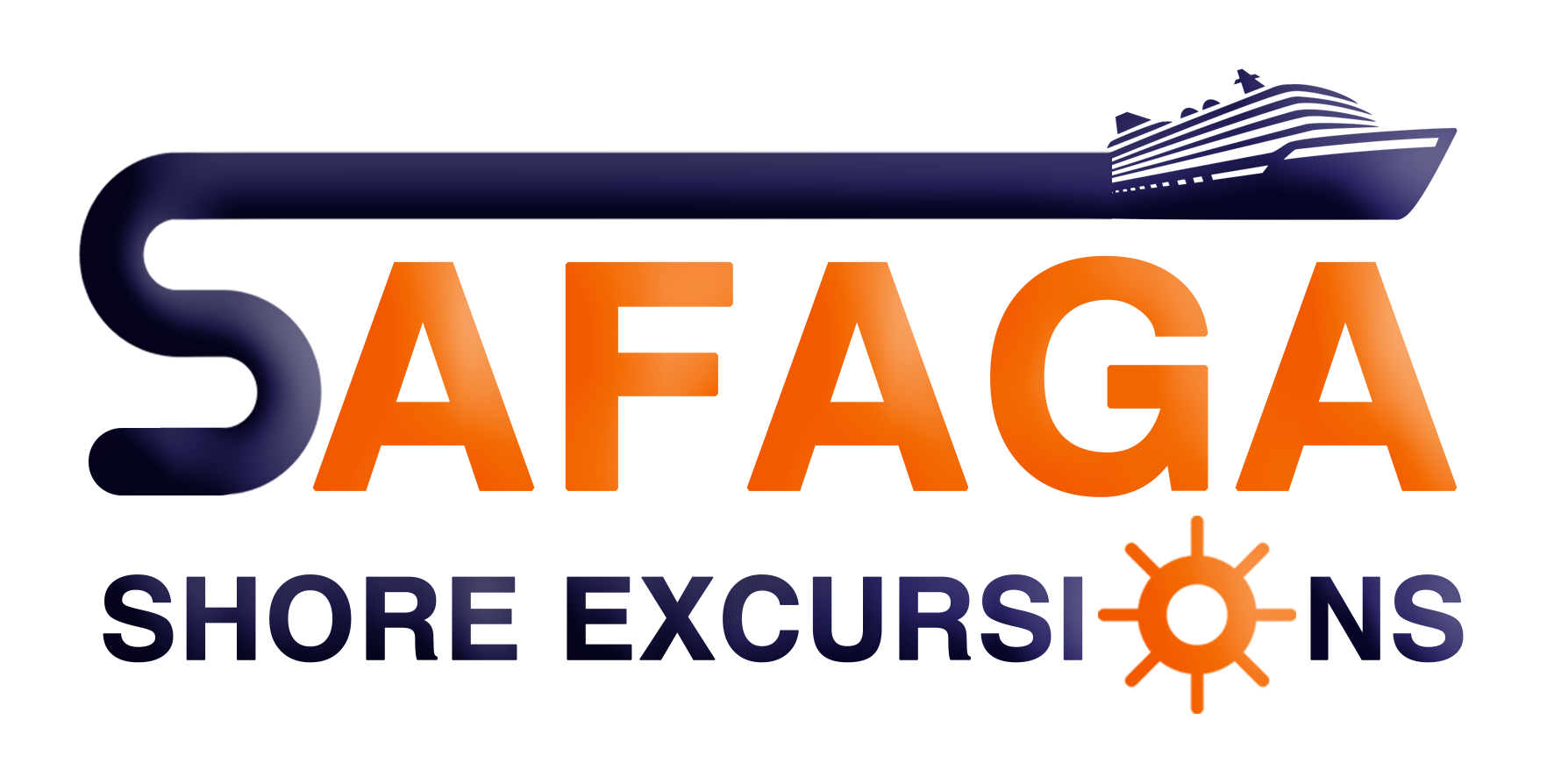 About Us
Safaga Shore Excursions is a local travel agency located in Safaga, Red Sea governorate, Egypt; providing epic day tours, and shore excursions from all the main ports of Egypt to the best tourist attractions and landmarks which are Cairo, Luxor, Aswan, and Hurghada for more than 15 years with the help of our professional tour guides and drivers who utilize the finest transportations plus our highly skilled tour operators who will customize the most ideal trip in Egypt at reasonable and fair prices.
SUBSCRIBE TO OUR NEWSLETTER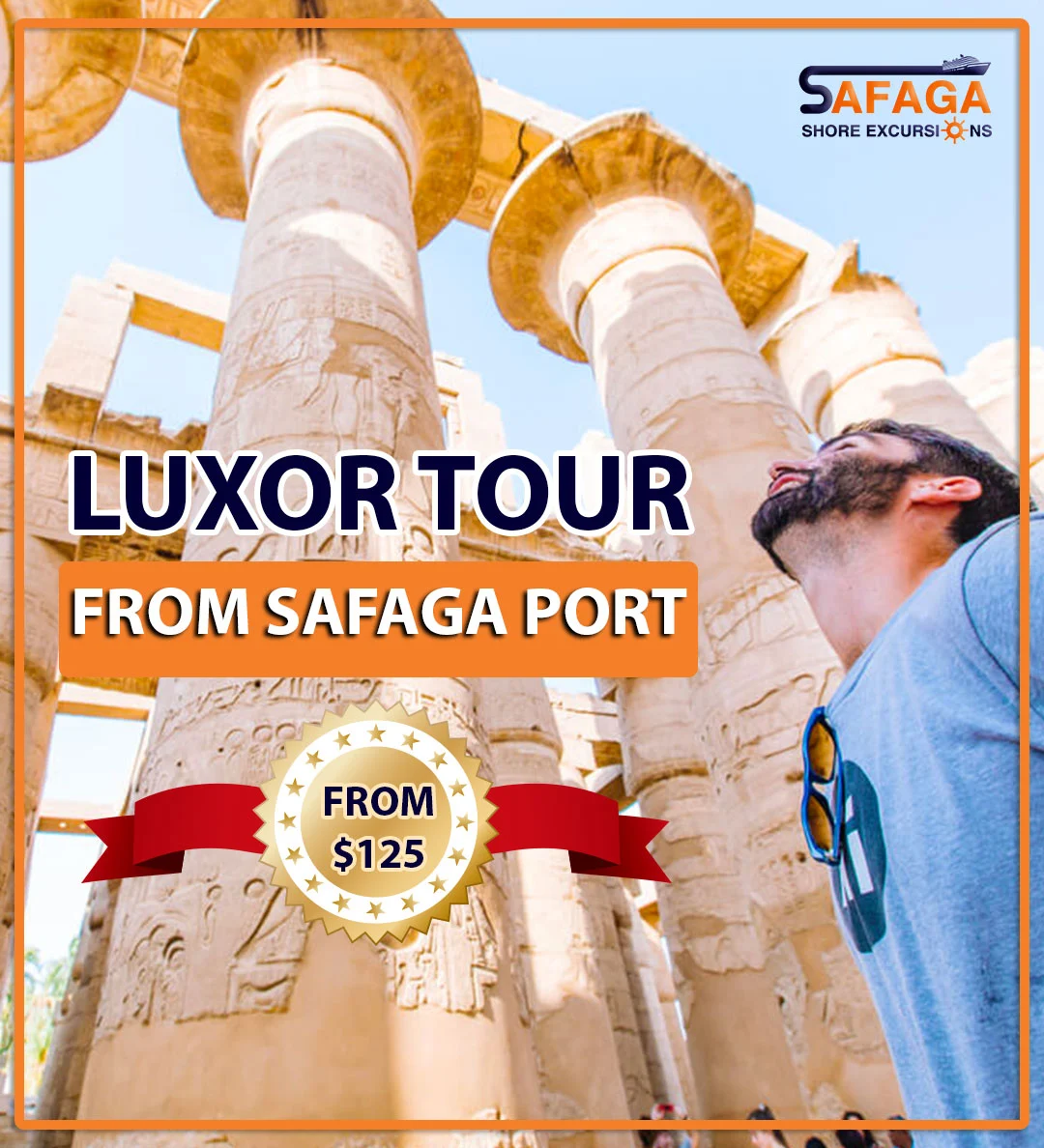 ---
RELATED POST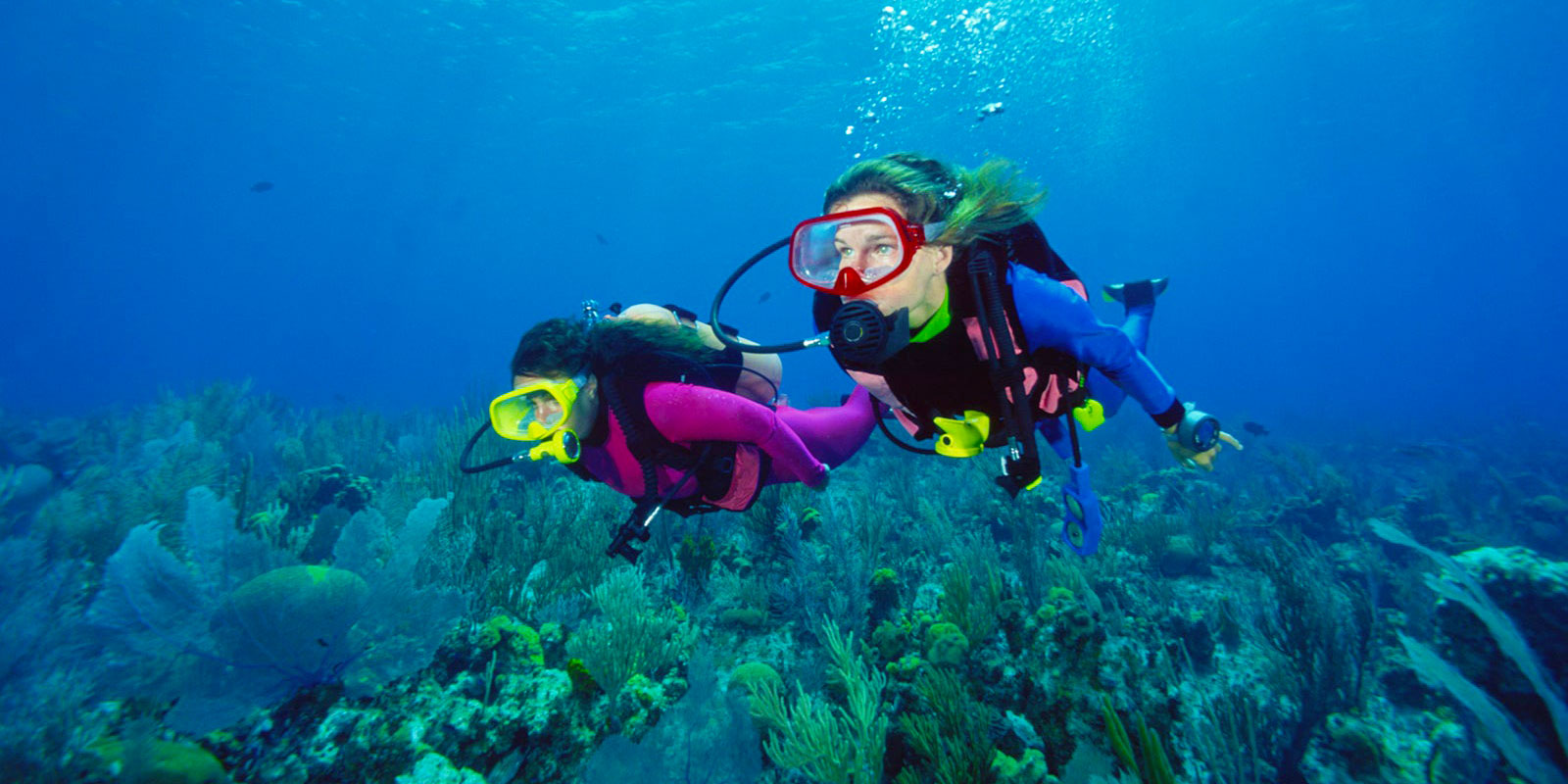 16 December 2021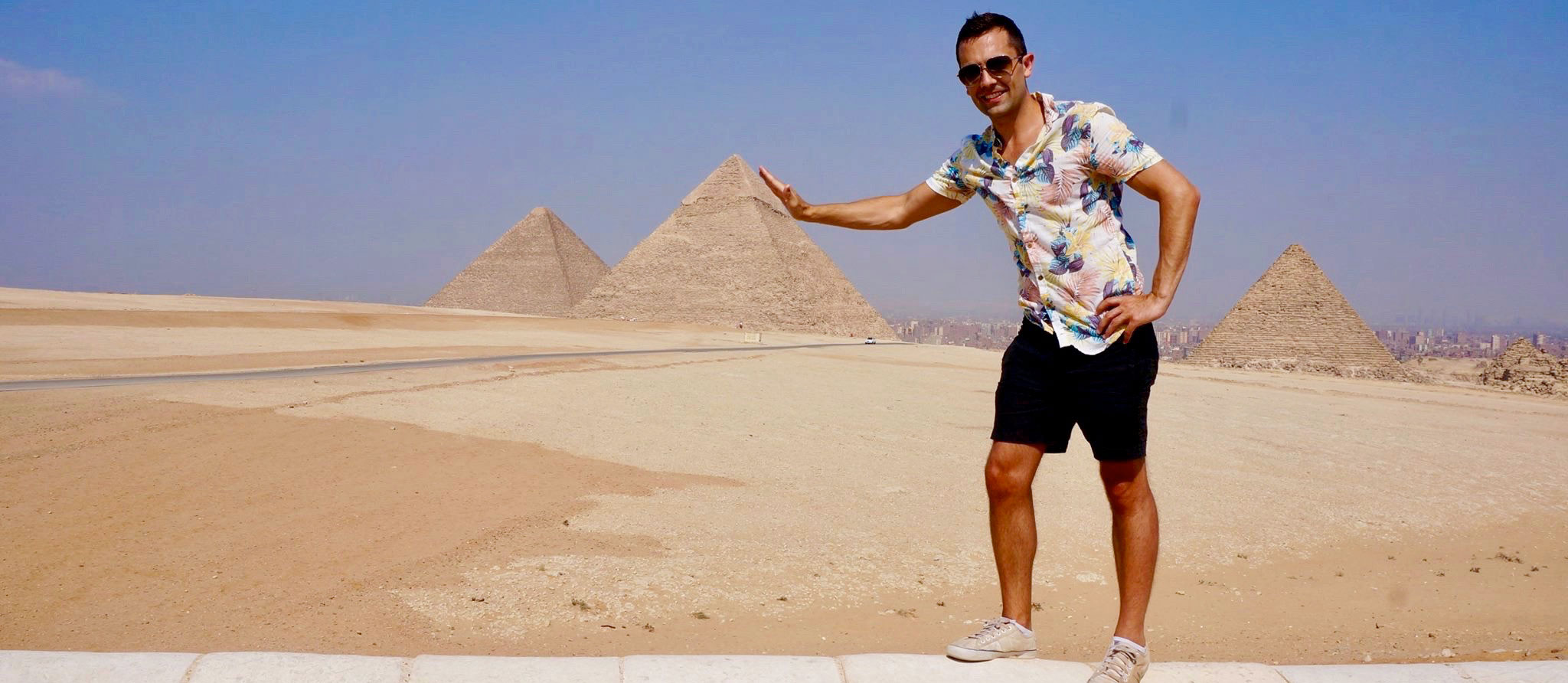 17 December 2021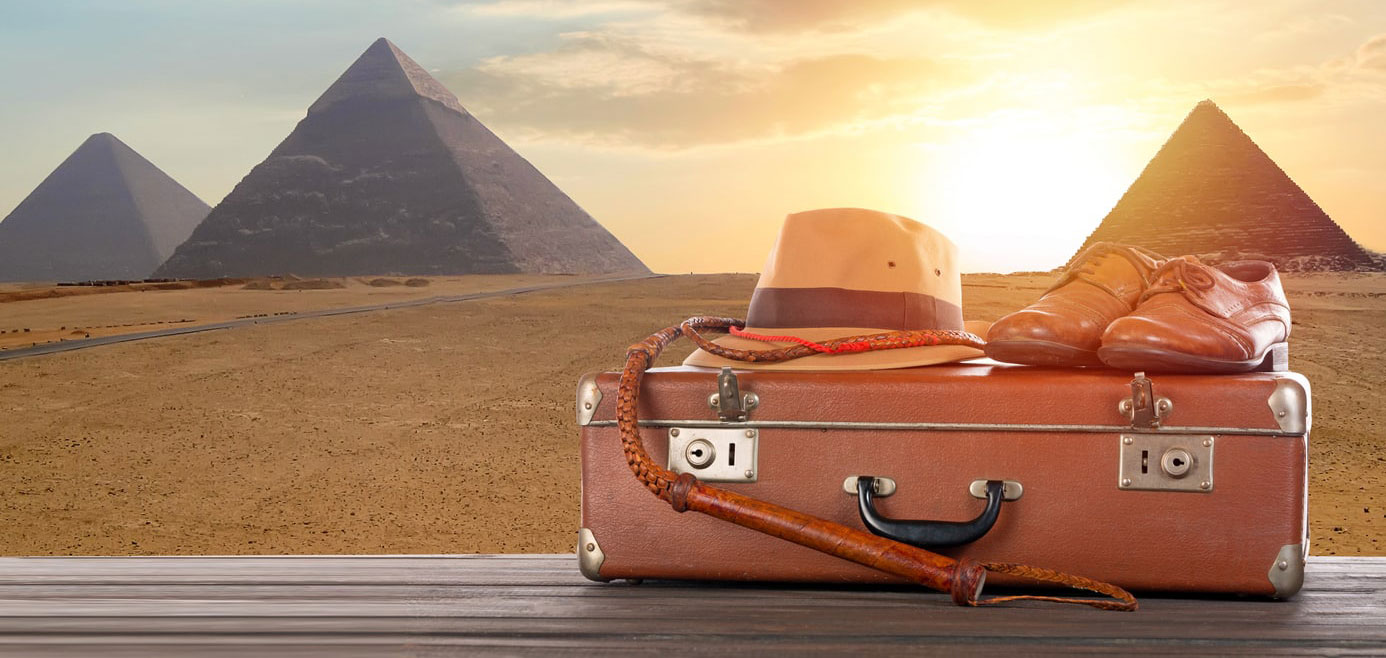 18 December 2021